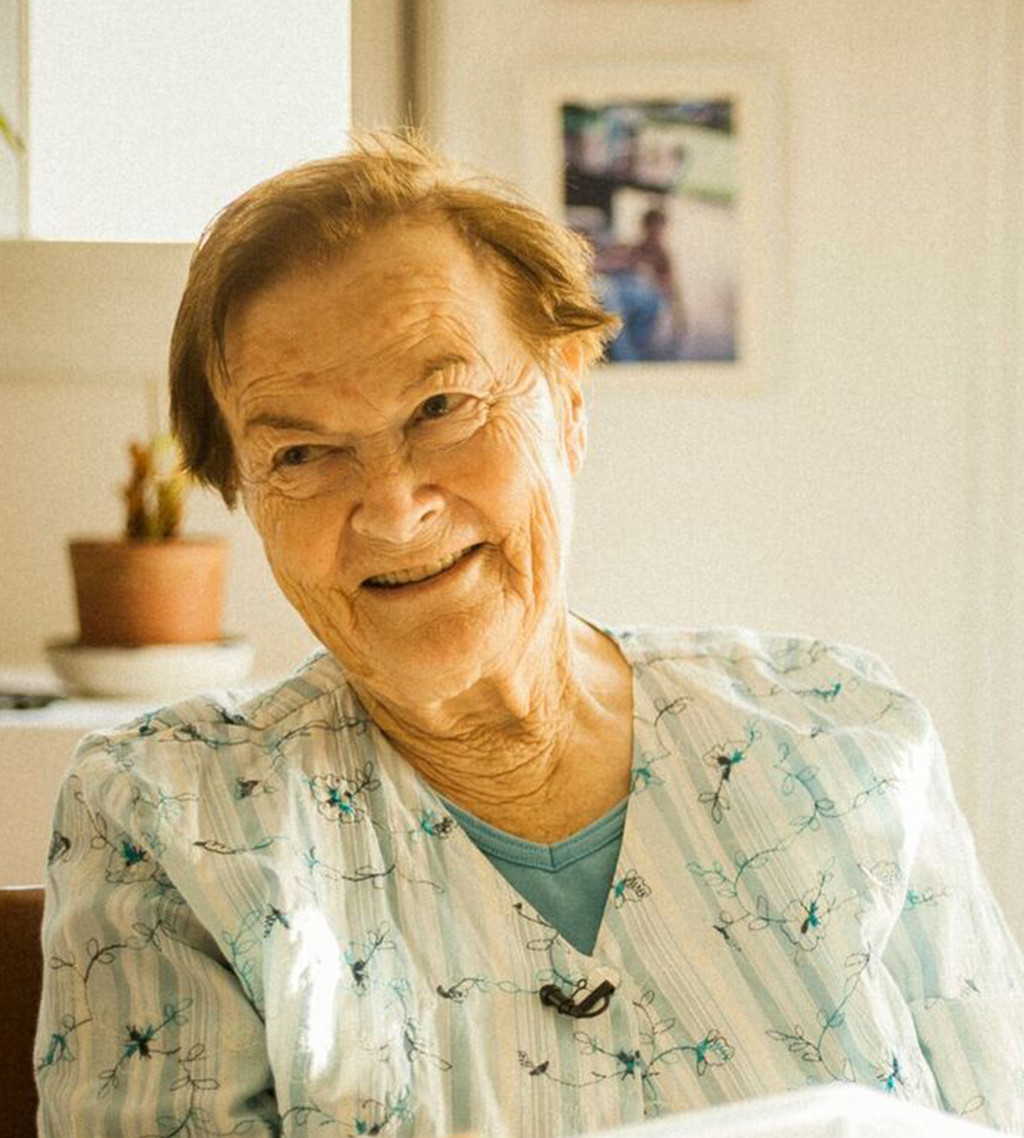 >>Ich sage immer, man muss sich um die Lebenden kümmern, nicht um die Toten.<<
>>I always say that you have to focus on the living
and not on the dead.<<
// Geboren am 12.12.1931 in Berlin als Carla Rothstein.

// 1939 wird sie zusammen mit ihrer Schwester auf einen Kindertransport nach England geschickt; sie sieht ihre Eltern das letzte Mal.

// In England lebt sie in einem Kinderheim in Manchester.

// Carla wandert 1951 in Israel ein, heiratet Abraham Pilpel und bekommt zwei Kinder. Sie arbeitet vorwiegend als Krankenschwester.

// Sie lebt heute in Jerusalem.

// Born on 12.12.1931 as Carla Rothstein in Berlin/Germany.

// In 1939 she is sent on a children´s transport to England together with her sister; she sees her parents for the last time.

// In England she lives in a childrens´s home in Manchester.

// Carla emigrates to Israel in 1951 and marries Abraham Pilpel. They have two sons. Carla works as a nurse.

// She lives in Jerusalem today.